On the Road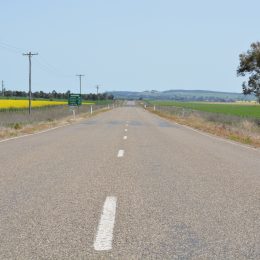 "the only people for me are the mad ones, the ones who are mad to live, mad to talk, mad to be saved, desirous of everything at the same time, the ones who never yawn or say a commonplace thing, but burn, burn, burn like fabulous yellow roman candles exploding like spiders across the stars."
– Jack Kerouac, On the Road
An old on the road story…
I bumped into the Hayes brothers, they were doing a Shout Brothers gig in Canberra for the Boot & Flogger revival in Green Square, Kingston, and I loved it, their version of The Boys are Back in Town rocked!!
I spoke to Justin about my respect for his brothers, and stood having a drink, and told him of my fondest memory of Stevie.
I was about 20 when we'd just started playing inner city shows in Sydney, getting nice support shows with Nic, Stevie and Geoff. Their bands were The Plunderers, and Hippy Dribble, and Nic asked us to be the support band for the gig in Canberra, of course we said YES!!
We met at the Harold Park Hotel in Glebe in the afternoon, ready to go, Stevie was already there, having a beer and playing some pool. It had begun, enthusiasm, his was gravitating towards us, and I loved it.
We headed down the highway, following their band van, in our own, a much more conservative seat to be in, I assure you. Us, young northern beaches kids, in tow with the more experienced musos, pulled along and loving it.
We arrived at the ANU for sound check, Stevie's bevy of fans and admirers came out of the Canberran woodwork to reunite. Later, we played our shows, to be honest I don't recall the actual gigs, that night, except to say the word fun comes to mind, but it was the whole touring experience, and afterwards, hanging out at Nic's folks' house with everybody. What makes me smile now – mostly it is Stevie's passion for life.