From Swirl to Soundtracks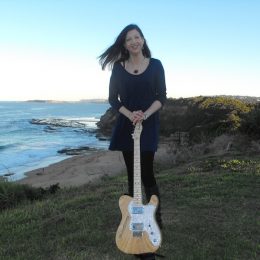 During the 90's I played bass and sang in the Australian indie band Swirl. We started in a northern beaches garage (actually, in our case it was a Yurt and a granny flat), as many bands do, and soon our musical chemistry was good enough for us to begin playing the Sydney pub circuit and build a following. Luckily Nic Dalton and Stephen Pavlovic, two of the mainstays of the Australian independent music scene liked what they saw in Swirl and we were soon releasing records and touring.
We enjoyed numerous releases through Half a Cow Records in Australia, Kitty Records in Japan and Dirt Records in the US. Swirl had fun touring America twice, zig-zagging across the countryside in a van, dodging deer, playing local bars and pizza joints with underground bands such as Sunny Day Real Estate, the Judy Bats, Borborygmus & Poop! (how could you forget names like that –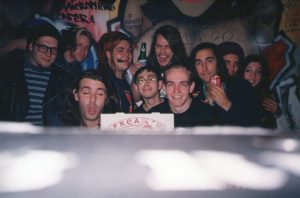 (FreakinPizzaGig), and more well-known ones like Yo La Tengo, Luna, Straitjacket Fits and Mo Tucker's band. In Australia we supported international acts My Bloody Valentine, Ride, Ned's Atomic Dustbin and The Lemonheads, played the Big Day Out and Livid Festival, and toured with a heap of local bands including Ratcat, The Hummingbirds, The Plunderers, The Falling Joys, Underground Lovers, You Am I, Crow, Tumbleweed, Glide, Smudge, and The Daisygrinders. Being part of Swirl was a great experience and flatteringly Drum Media's Mark Neilsen rated us as criminally underrated, while Revolver Magazine's Mike Gee rated Swirl as amongst his Top 50 Australian Bands of all time.
By 1997 though, it was time for me to move on and I left Swirl and the music scene, spending the next decade living a quiet domestic life on Coochiemudlo Island off Brisbane and the Huon Valley south of Hobart. Music is a passion that never leaves you though, and one day I found myself knocking on the door of Troy Horse studios in Brisbane. After a few moments the door creaked open and much to my amazement, and relief, looking out at me was the familiar face of Mickey Levis who had recorded and mixed Swirl in the old days. That was the only encouragement I needed and my first solo release, an EP 'Searching for the Goddess' was soon released in 2008, then followed up with an album 'Union' in 2010. Union had some success, gaining radio airplay in Madrid, San Francisco and Canada, and being picked up as the official backing music for the 2010 ATOM Awards (Australian Teacher of Music), hosted by Vince Colosimo in Melbourne's Regent Theatre.
Much to my amazement I am now living and enjoying life in Canberra of all places, where I've interspersed writing and recording my new album 'Soundtracks for Carparks' with growing beautiful (well I think so) roma tomatoes, learning to ski (badly) and picking up the confusing local lingo of politics and the public service.
Over the past two years I've also been jamming intermittently with Ben and David when I get to Sydney – so stay tuned as there may be a Swirl reunion gig at some stage in the future… OK, we did play a sneaky half set at the Excelsior Hotel in Surry Hills in August 2010 after a funny gig where I supported Ben's band, so watch this space.