Food for life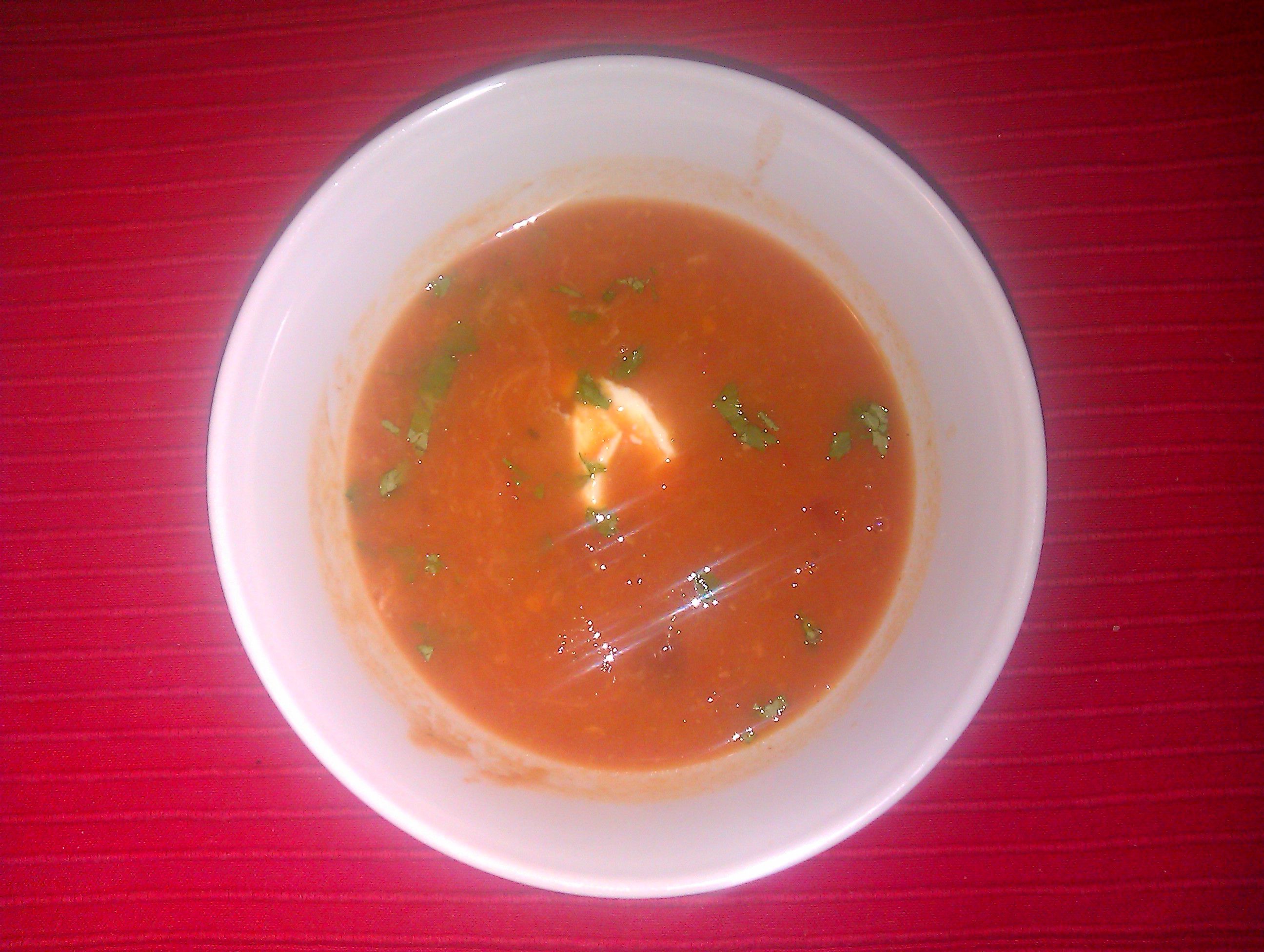 Moroccan roasted kumara & chickpea soup
750g kumara (orange sweet potato), peeled and chopped into 4-5cm pieces
2 red onions, roughly chopped
3 garlic cloves, finely chopped
2 tbs olive oil
1tsp ground cumin
1tsp ground coriander
400g can diced tomatoes
6 cups vegetable stock
400g can chickpeas, drained and rinsed
1/2 cup coriander leaves, chopped + extra leaves to serve
Salt and ground black pepper
Greek style natural yoghurt, to serve
Preheat oven to 200 degrees celsius/180 degrees celsius fan-forced.
Line a large roasting pan with baking paper.
Place kumara, onions and garlic in pan.
In a small bowl, combine oil, cumin and ground coriander.
Drizzle mixture over vegetables and toss to coat in oil mixture.
Roast, toasting once, for 30-35 minutes until tender.
Place contents of the roasting pan into a large saucepan.
Add tomatoes, stock and chickpeas. Cover and bring to the boil.
Remove from heat.
Puree soup until smooth. Heat soup over medium heat until hot.
Stir in coriander. Season with salt and pepper to taste.
Ladle into serving bowls and serve topped with yoghurt and coriander leaves.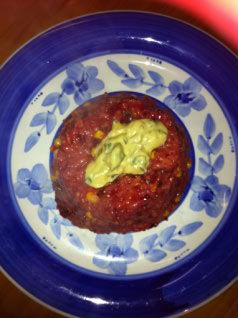 Beetroot Risotto with green chilli coconut and mint sauce — courtesy Mickey Levis 
1 onion or leek
2 beetroots grated or chopped very finely.
2 cups Risotto rice
Olive Oil
2 litre Vegetable stock
Cook Onion and rice in oil until rice starts to colour. Add stock a cup at a time and cover and let simmer until moisture is absorbed. Keep adding stock cup at a time and simmering until rice is cooked. Add grated beetroot, turn off heat and leave covered for about 10 minutes.
Sauce
Heat some olive oil in a small saucepan
Add some fresh sliced green chillies and cook for a few minutes
Add  juice from two good sized lemons
Add ½ cup good quality Coconut Cream and bring to the boil.
Add a handful of roughly chopped fresh mint leaves.
Turn off heat and let sit covered until the Risotto is ready to serve.